Long experience with joinery for property maintenance makes us ideal for your residential or commercial property. Will it be first fix joinery for property development or invisible window joinery repairs that breathe new life into old windows? Or how about treating your home to some stunning contemporary fitted bedroom furniture during renovation? If the project involves wood, woodworking or cabinetmaking, we can help.
Joinery services complement our other skills as builders and property maintenance specialists. You enjoy a reliable one-stop source for maintenance, repair and joinery. What's more, our local sister company has a fully-equipped FENSA-approved joinery workshop. And its in-house spray booth is perfect for applying high-quality finishes to anything from doorsets to countertops. Many joinery workshops can't offer the flexibility and quality control this ensures.
PERFECTIONISTS AS WELL AS JOINERS
As a long-established South Devon business we've a hard-won reputation for craftsmanship to protect. We earned it by taking the worry out of customers' small joinery repairs and large-scale high-quality joinery alike. Being perfectionists as well as joinery specialists, all our work is to a high standard and guaranteed. Customers also love our reasonable prices for interior and exterior joinery, excellent value, tidiness and clear accountability.
We can prove it too. To understand why people like you choose our bespoke specialist joinery, please call for a no-obligation chat, free quotation and testimonials from delighted customers.
Call 07595 387211 or email us today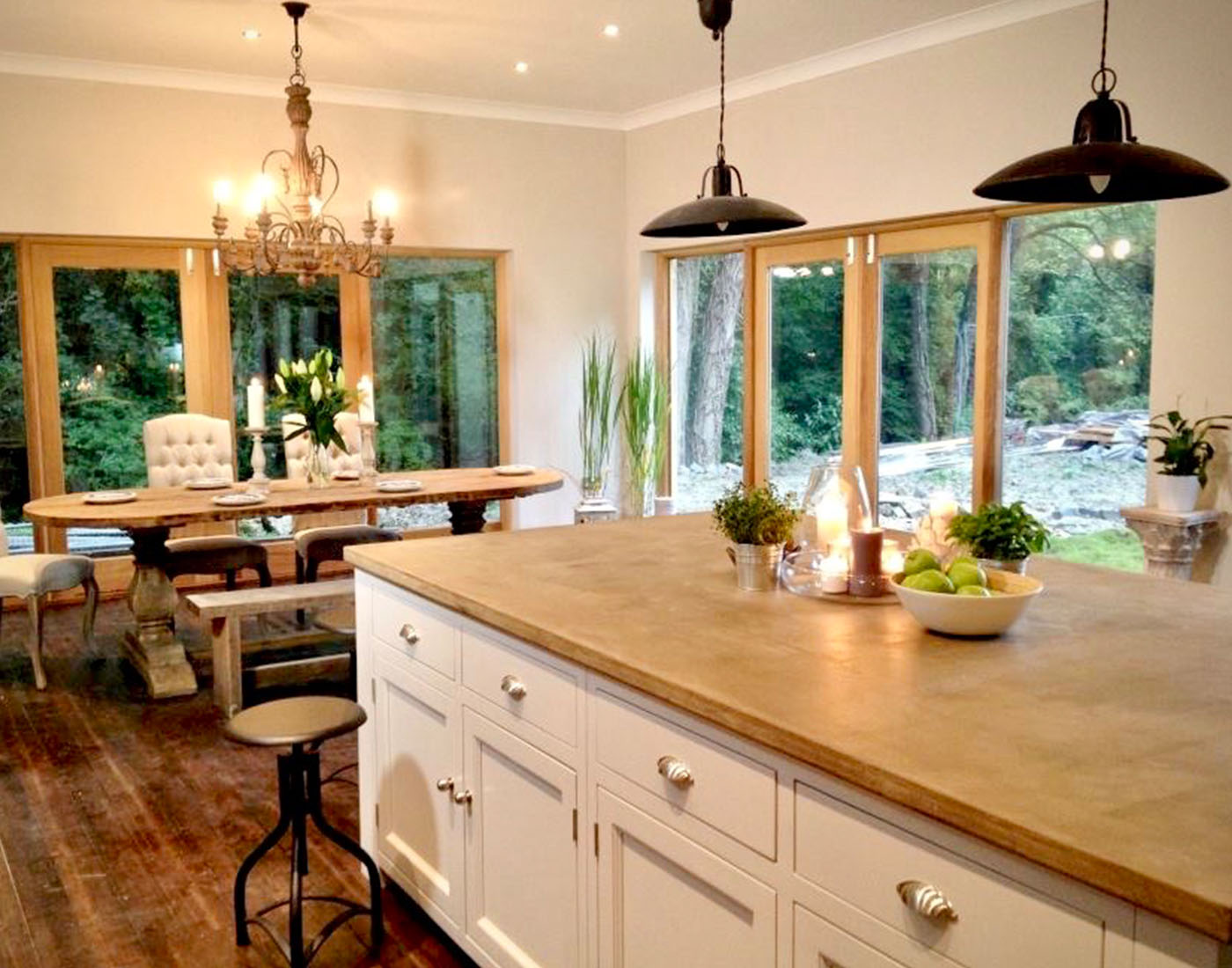 MORE ON SPECIALIST JOINERY FOR PROPERTY MAINTENANCE
When residential or commercial property maintenance involves timber, the joinery and carpentry skills of our craftsmen come to the fore. If your project demands custom joinery, our bespoke joinery services set us apart. It could be home joinery such as specially sized replacement casement windows or sliding sashes. Our joinery skills can usually fix decay in sliding sash windows without complete replacement. Depending on the repair, we'll do this on-site or at our joinery works. Alternatively, you may choose to go beyond basic property maintenance and add special touches and extra usability to any commercial and residential property.
GET THE MOST FROM YOUR SPACE
As creative joinery practitioners, we'll help you get more from the smallest box room or tightest under stair space. We can design and create luxurious custom-made fitted furniture throughout your property. You'll be amazed how tailor-made bedroom or kitchen joinery makes the most of available space. So what's it to be?
Precision sash window repairs
Made-to-order joinery for wardrobes
Handcrafted kitchen cabinets
Impressive architectural joinery
Fabrication of meter boxes
Bespoke bathroom cabinets
Custom-made drawers
Timber conservatories
Upgrades to new double-glazed timber windows
Just tell us what you need. If joinery or the skills of a carpenter could transform your property, we're here to help – and deliver the customer satisfaction you expect with quality products and services.
JOINERY FOR COMMERCIAL PROPERTY
We also use our joinery skills to maintain, repair and improve commercial property such as offices and small industrial units. And, of course, shopfitting and joinery traditionally go together. As with home repair and maintenance, skilled joinery has infinite commercial applications.
Words and pictures only start to tell our story. To fully understand why people choose our specialist joinery for their property maintenance and repair, please call for a no-obligation chat, free quotation and referrals to delighted customers.
Call 07595 387211 or email us today