Our property maintenance business began with our founder's carpentry and joinery skills. Now, though we handle a wide range of building, maintenance and repair, carpentry and joinery remain at the heart of our convenient one-stop property maintenance and renovation service.
From small timber repairs or fully-finished skirting boards, to supplying and fitting all the timber windows for large properties, we make one-off or regular carpentry and joinery worry free. With a friendly, helpful approach, proven skills and long experience around Torbay and South Devon, our carpenters and joiners do all aspects of first and second fix carpentry on-site. If you need custom-built joinery, be it for windows or fitted kitchens (by the way, we're also skilled kitchen fitters) our FENSA-approved joinery shop and spray booth is on call. Here's some of the  carpentry and joinery we do:
New/replacement windows and doors
Hardwood flooring
Flooring laminate fitting
Kitchen fitting
Skirting
Pipe and meter boxes
Shelving
Timber partitions
Door hanging
Fitting staircases
Built-in furniture and storage
Fencing, gates and decking
Shed construction
Roofing including small roof repairs
Words and pictures only start to tell our story. To fully understand why people trust our advanced joinery and carpentry skills, please call for a no-obligation chat, free quotation and referrals to delighted customers.
Call 07595 387211 or email us today
MORE ON OUR CARPENTRY AND JOINERY
The terms 'carpentry' and 'joinery' are often used interchangeably, but they're subtly different. Put simply, joinery is about 'joining' timber to create components such as windows and doors. This usually takes place off-site in a dedicated joinery workshop. Carpentry, however, is more about on-site working of timber items – including rafters, trusses and installation of joinery products. For example, joiners make timber casement windows; a carpenter installs the windows on-site. With our sister company making windows, doors, bespoke fitted kitchens and other timber products that we install on-site, we embrace both trades. The thing to remember is that we offer a one-stop carpentry and joinery service for your residential and commercial property building and maintenance. With a few exceptions, such as bespoke staircases, if you need joinery while maintaining, repairing, building or improving property, we can make it locally.
WHAT TO LOOK FOR IN CARPENTRY AND JOINERY?
Like so many aspects of building and property maintenance, repair and preservation, good carpentry and joinery is distinguished from bad by the quality of materials and workmanship. There's no place for compromise. For decades, as well as being respected builders, we've worked hard to build a reputation for carpentry and joinery around Torbay and South Devon. We've succeeded; that's why, from new build first fix carpentry to made-to-order fitted bedroom furniture, so many local customers entrust us with their large and small carpentry and joinery projects. Anyone can say this, but we'd urge you to meet us, talk to our customers and see our woodworking workmanship for yourself.
QUALITY MATERIALS
The right timber for your property maintenance isn't necessarily the most exotic or expensive. From common softwoods to advanced timbers such as Accoya®, the secret lies in selecting the most suitable material. Just as cheap pine is wrong for replacement box sash windows, Accoya® would be wasted on partition wall studwork. We'll never cut corners with your timber. Equally, we won't over-specify without good reason. And of course, we'll always explain exactly why we recommend a particular timber – without blinding you with jargon. This means you'll have complete confidence in our recommendations as a manufacturer and installer. The same goes for the fittings, door and window furniture complementing your carpentry and joinery – be they simple cupboard roller catches or high-spec upgraded security fixtures on your sash windows.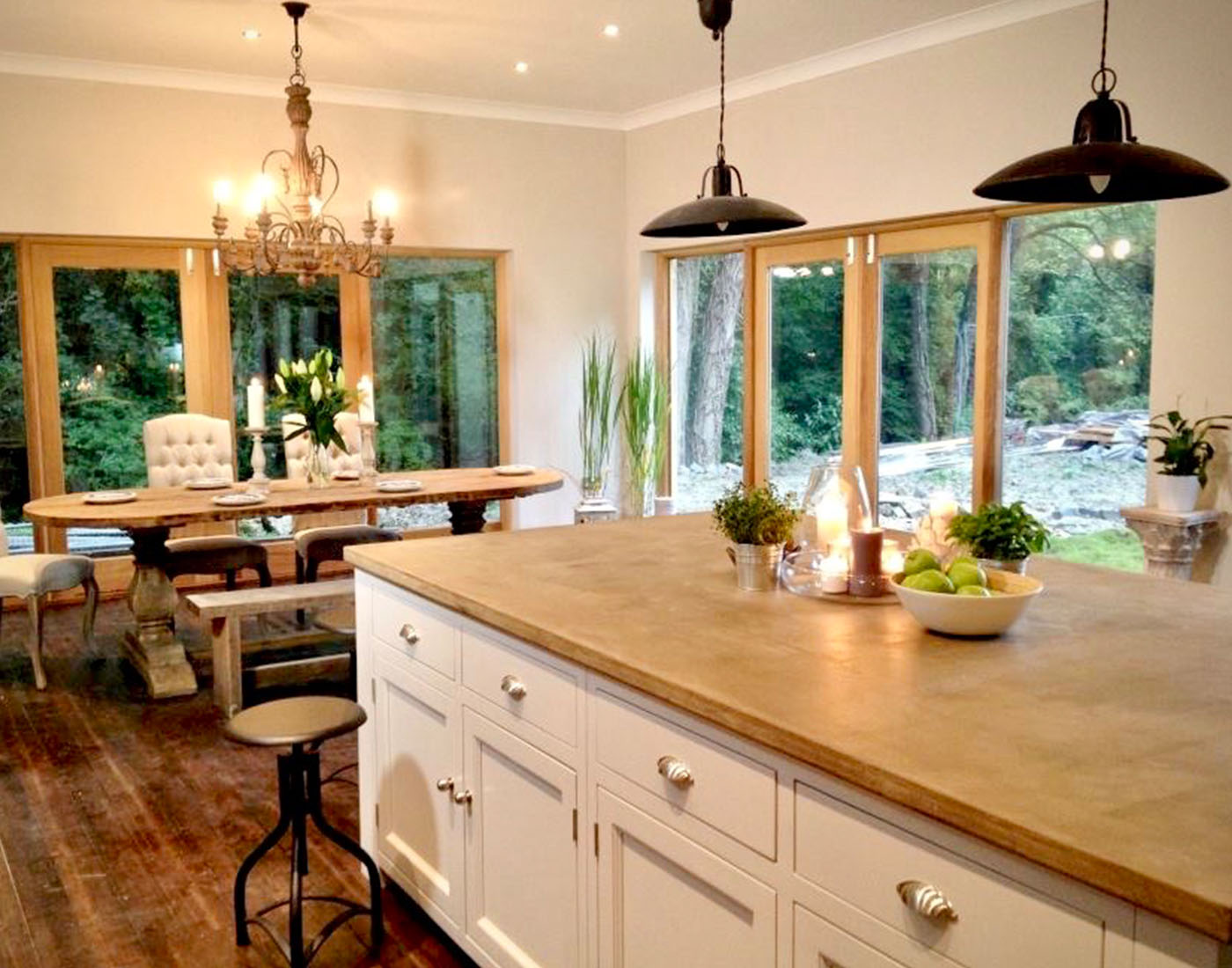 QUALITY WORKMANSHIP
Sadly, not everybody delivers the high carpentry and joinery standards of our highly-skilled craftsmen or women. We've worked hard to earn our reputation in and around Torbay and we intend to keep it. It's a cliché, but it's true: South Devon is small, news travels fast and we're only as good as our last project. Alongside pride in our workmanship, that's another reason why we'll do your carpentry and joinery to the highest standard. From correct material choice and meticulous attention to detail, to thorough preparation and finishing, you can count on the best possible workmanship for your budget. We should also tell you that our joinery business is FENSA-approved for certification of window and door building regulation compliance.
MORE THAN GOOD MATERIALS AND WORKMANSHIP
We go further too, with helpful customer service from first enquiry to project sign off – and guarantees you can rely on. We're not always the cheapest. However, our customers appreciate how, with carpentry and joinery, as with much in life, you get what you pay for. By the way, if the best way to do your property maintenance is by timber repair, rather than replacement, we'll always do this. It's often the case with timber casements and box sash windows. One of our guiding principles is always providing the right solution for customers – not the most profitable one for us!
CARPENTRY AND JOINERY PRICING
That brings us to pricing that's always open and transparent so you know exactly what you're getting for your budget. We're often asked questions such as, 'What does skirting board fitting cost?' or 'How much to fit a kitchen?' in Torbay, Brixham or Dartmouth. In truth, every project is different. It's impossible to accurately assess skirting board installation cost, restoring timber sash windows, or fitting engineered wood flooring without properly understanding what's needed – and how it fits in with your other property maintenance. We wouldn't be doing our job properly if we didn't discuss your needs thoroughly before pricing. It's as much about avoiding unintentional overestimating as it's about charging enough.
HOW WE CAN HELP
Whether you're a property developer or owner, our carpentry and joinery skills, decades of experience and fully-equipped in-house joinery workshop are key to delivering the property maintenance you deserve Seeking 'wooden floor fitters near me'? We're also experienced wood flooring fitters and laminate flooring fitters. And skilled at working with materials including these:
Reclaimed oak
High-specification engineered woods
Versatile economy laminate flooring.
Have you got 'wood floor fitters near me' or 'laminate floor fitters near me' on your mind? We can help. And please remember to ask about the skirting board fitting cost too. Naturally, from stylish new builds for local builders and contractors, to work on South Devon's heritage properties, we do everything with respect for your property's character and special needs. It should always be a pleasure to have a JML joiner or carpenter on-site
LET'S TALK CARPENTRY AND JOINERY
Words and pictures only start to tell our story. To fully understand why people choose us for private and commercial carpentry and joinery, please call for a no-obligation chat, free quotation and referrals to delighted customers.
Call 07595 387211 or email us today