Renovation & Refurbishments
You've just bought your dream development property – but it needs complete renovation and refurbishment. Or a tenant has just left and you urgently need a bathroom renovation cost – and a reliable, flexible partner to do high-standard work quickly so the property isn't vacant for long.
We're experienced in property refurbishment and renovation and have done this for local homeowners and commercial property owners for years. We know what we're doing and we do it well – with honesty, meticulous attention to detail and attentive customer service. We also price sensibly, which is always helpful.
A CONVENIENT, COST-EFFECTIVE ONE-STOP SERVICE
Customers value our skills and experience. These mean we can handle most aspects of restoration and refurbishment work on recent and heritage properties. You benefit from a convenient, cost-effective one-stop service for everything from brickwork and plastering to decoration. By the way, our sister company is a bespoke joinery business. We even make replacement sash windows. That's only part of our story. To discover more about why people choose us as their property refurbishment and renovation partner, call for a no-obligation chat, free quotation and referrals to delighted customers.
Call 07595 387211 or email us today
MORE ON PROPERTY REFURBISHMENT AND RENOVATIONS
In property, the terms 'refurbishment' and 'renovation' are often used interchangeably. In practice refurbishment involves improvement by cleaning, refreshing decoration and re-equipping property. On the other hand, renovation (and restoration) is more about returning property to a good state of repair – or with heritage properties, to original condition. Confused? Don't be. Regardless of the word you prefer our skills and experience take the hassle out of your project. Let's consider some of the scenarios we regularly meet in and around Torbay and South Devon. Although by no means exhaustive, they show the many ways we can help you.
LANDLORD REMEDIAL WORKS
For landlords, end of tenancy is the perfect time to putting right wear and tear from the last occupancy. Or to update a rental property before new tenants move in. You could get us to handle damage repair or bathroom renovations. Alternatively, it could be the painting and decorating needed to transform your rental property inside and out before renting to new tenants. Do you want help with a one-off project or would like us to look after a portfolio of rental properties? Either way, we'd love to discuss your project.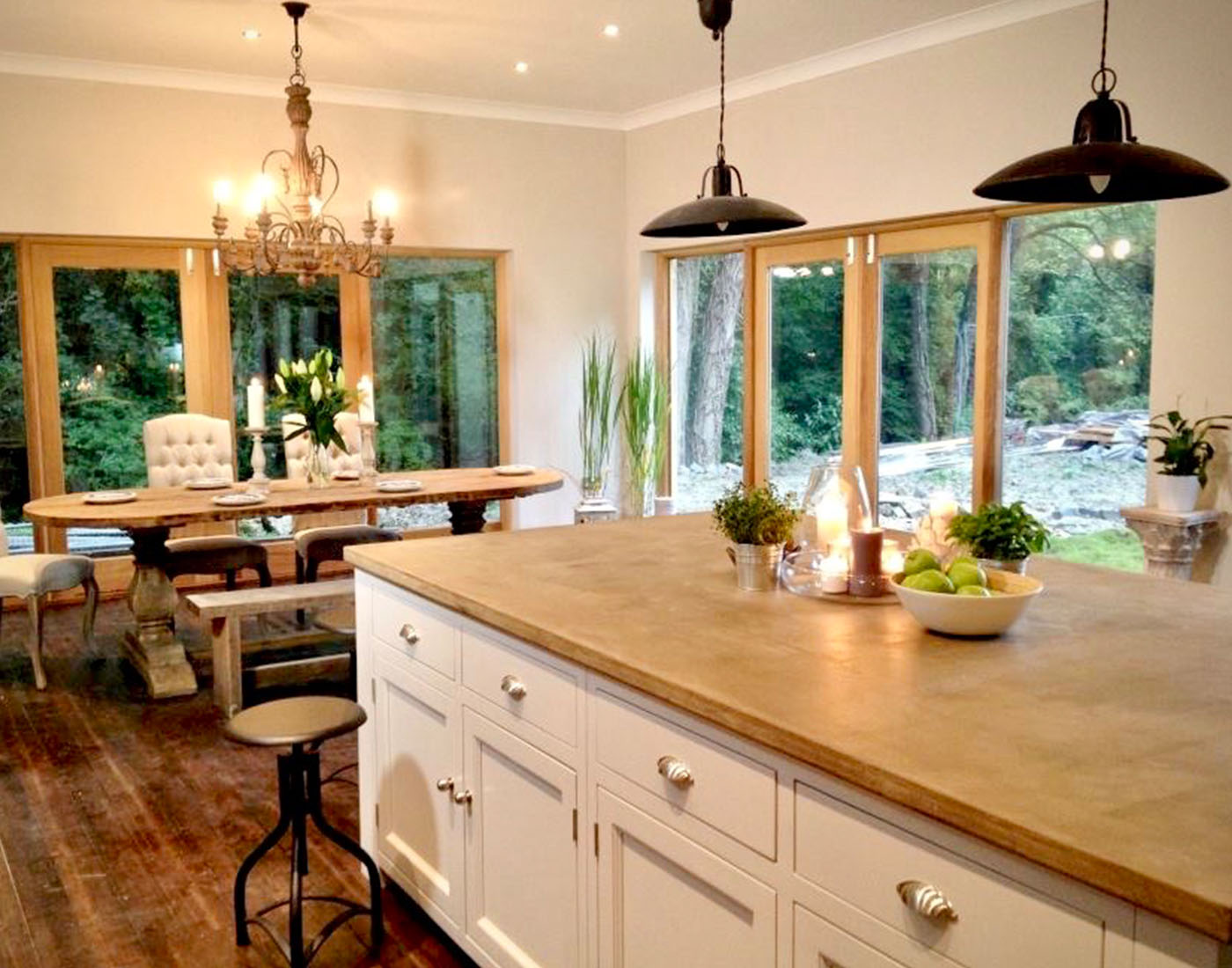 PROPERTY DEVELOPMENT
The same goes for residential property developers. If you're determined to do most of the work on an investment property yourself, we can help on an ad hoc basis. Alternatively, we can handle all aspects of a property's refurbishment or renovation from start to finish – so you can focus on other tasks. Tell us how we can help:
First fix dry-lining?
Skim coating?
New double-glazed Accoya® sash windows?
A new bath, shower and toilet?
Bespoke bedroom or bathroom cabinets
A complete cottage renovation?
An amazing extension?
Whatever you need, from a new bathroom to complete property remodelling, our skilled team helps you transform your property.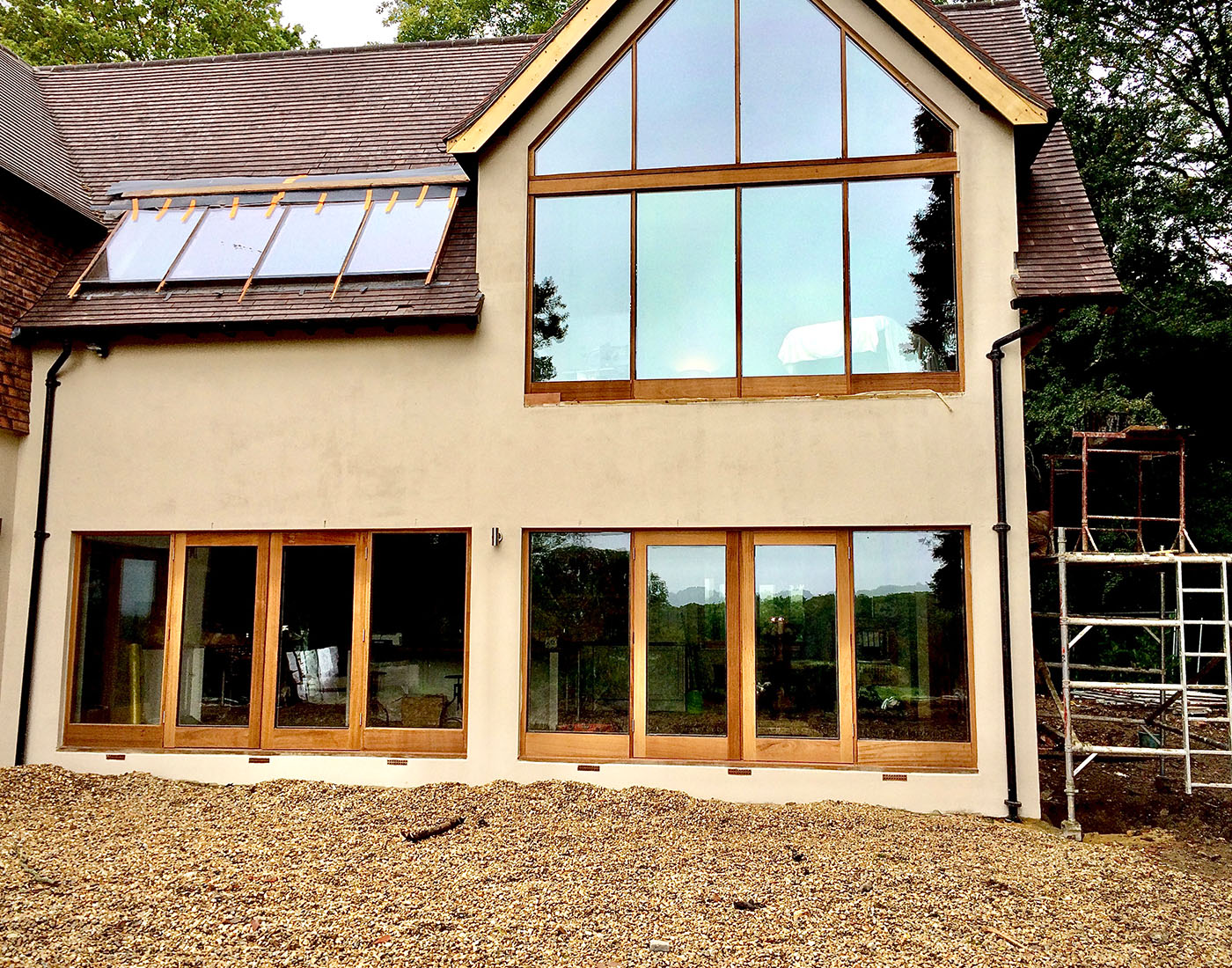 CHANGE OF USE FOR COMMERCIAL PROPERTY
You've just bought a Paignton B&B, offices in Torquay, a Dartmouth shop or a Newton Abbot industrial unit. Now you've got to put your mark on the property and, perhaps, change its use. Maybe you've found faults that urgently need repair before you can trade, or you simply want to rearrange internal space to suit your purposes. Either way, we can help with a reliable one-stop service: partition walling; plastering; painting and decorating; window repairs; bespoke joinery; and more.
BATHROOM REFIT PROJECTS
From small domestic bathroom renovations to multi-room B&B refurbishment, a bathroom refit is a great way to make home more enjoyable – or add to holiday accommodation's appeal. We'll help with everything from basic plumbing and a new basin in small bathroom renovations to complete bathroom supply and fit. And all the associated plastering, painting and decorating. We even make custom-made fitted bathroom furniture. How many property maintenance companies do all that – and more?
CEILING REPAIRS
Accidents happen! Baths overflow, pipes leak and before you know it you need complete plaster ceiling repair and refurbishment. While we're at it, how about letting us install a complete new kitchen or modern bathroom too? We take care of everything needed to mend damage, repair plumbing and redecorate to a high standard. We can do even more after your ceiling repair water damage has been fixed. How about letting us find the silver lining in clouds of catastrophe and take the opportunity to give the room a long-overdue makeover?
STUD PARTITION WALL INSTALLATION
We both know how useful partition walling is during residential and commercial renovations and refurbishments. It could be a traditional brick and block wall or a simple stud partition wall to enable better use of existing space. At home, in an office or in your industrial premises, you'll be amazed what a difference a new partition wall installation makes. Best of all, we handle everything from minor structural changes to skim coating, plastering and decorating. Tell us about your partition wall ideas and we'll make them a reality.
RENOVATION AND REFURBISHMENT COSTS
We're often asked questions such as 'How much does it cost to plaster a ceiling?', 'How much does a bathroom renovation cost?' or 'What's the average bathroom renovation cost in Torbay?' As ever, the truth is that each project is different. It's difficult to accurately price renovation, restoration or refurbishment without fully understanding what's involved. As responsible property services providers, we wouldn't be doing our job properly if we didn't discuss your needs thoroughly first. From studio flats to family homes or listed farmhouses, pricing restoration and refurbishment work is as much about ensuring we don't unintentionally over-quote as it's about making sure we charge enough.
LET'S TALK RESTORATION AND REFURBISHMENT
From a small plasterboard partition wall to major renovation projects, the examples above show the range of projects where we undertake property refurbishments and renovations.
However, words only tell part of our story. To fully understand why discerning property owners choose us for their property refurbishment and renovation, call for a no-obligation chat, free quotation and referrals to delighted customers.
Call 07595 387211 or email us today